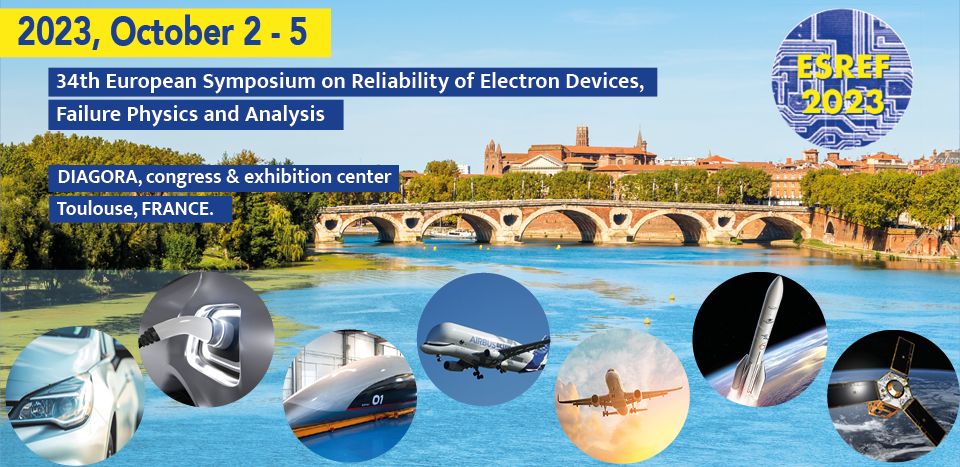 📆 from October 4 to October 5 

📍Diagora Congress Center
150 rue Pierre Gilles de Gennes
31670 Labège, France
It is the first time in France !
The Automotive Electronics Council (AEC) is the global leader in developing open standards for the automotive microelectronics industry. It started back in 1992, and per today consists of 93 member companies. The first and most well-known published standard, is the AEC-Q100 or "Failure mechanism Based Stress Test Qualification for Integrated Circuits". Since then 5 other standards followed by a multiple of underlying sub-standards, methods and templates.
Since its foundation, AEC is organizing Reliability Workshops in the US on an annual base, and since 2018 also regularly a European edition. This year, the 3rd European Workshop will be held in Toulouse. It is the first time in France, per NXP initiative, that it is organized in cooperation with another renowned yearly conference: ESREF (European Symposium on Reliability of Electronic Devices, Failure Physics and Analysis).
Program
In the 2-day AEC Reliability Workshop, there are 4 technical sessions with interesting contribution from various AEC members; this year in the area of (Extended) Mission Profiles, Zero Defects, Board Level Reliability, Wide band Gap Devices, Passives, and more. Next to that, there are 11 other sessions in which updates of the various standards and underlying documents will be presented and discussed.
Costs
The Workshop is public, so anyone can attend. The fee is €200,- and registering for the workshop can be done by filling out the registration form on the ESREF website.
More informations
👉 Site AEC
👉 Site European Symposium on Reliability of Electronic Devices, Failure Physics and Analysis